Creating your vision through color
We believe printing is a form of art, used to communicate a message. Our mission is to provide our client cost efficient creative solutions in print media to effectively convey their vision.
Our goal is to accentuate our clients' marketing efforts and enhance their operations strategy. To that end, we want to transcend mere production and offer real print solutions. We are your print media experts.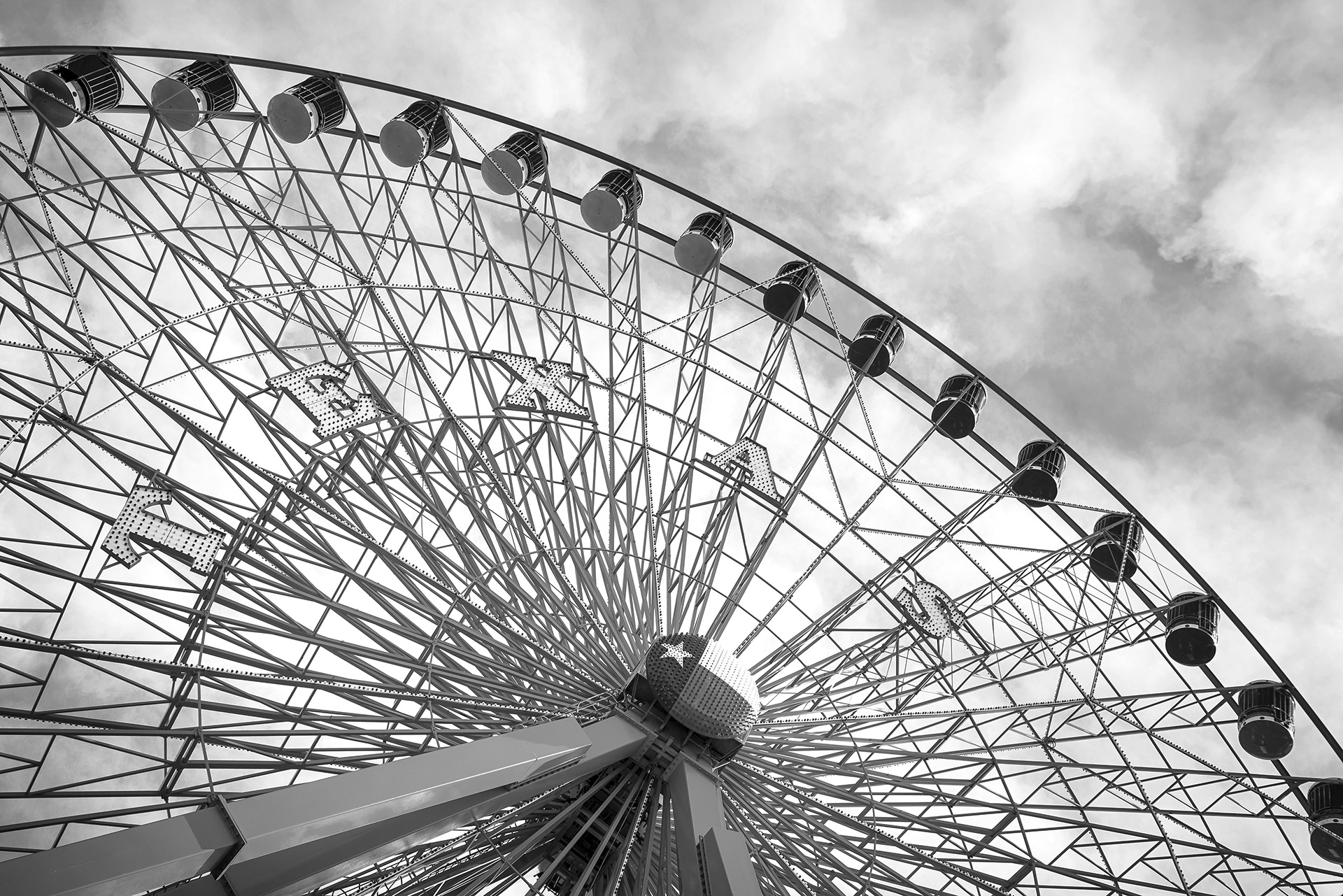 State Fair of Texas – Dallas, TX
The State Fair of Texas is an annual state fair held in Dallas at historic Fair Park. The fair has taken place every year since 1886 except for varying periods during World War I and World War II.
Don't define your world in black and white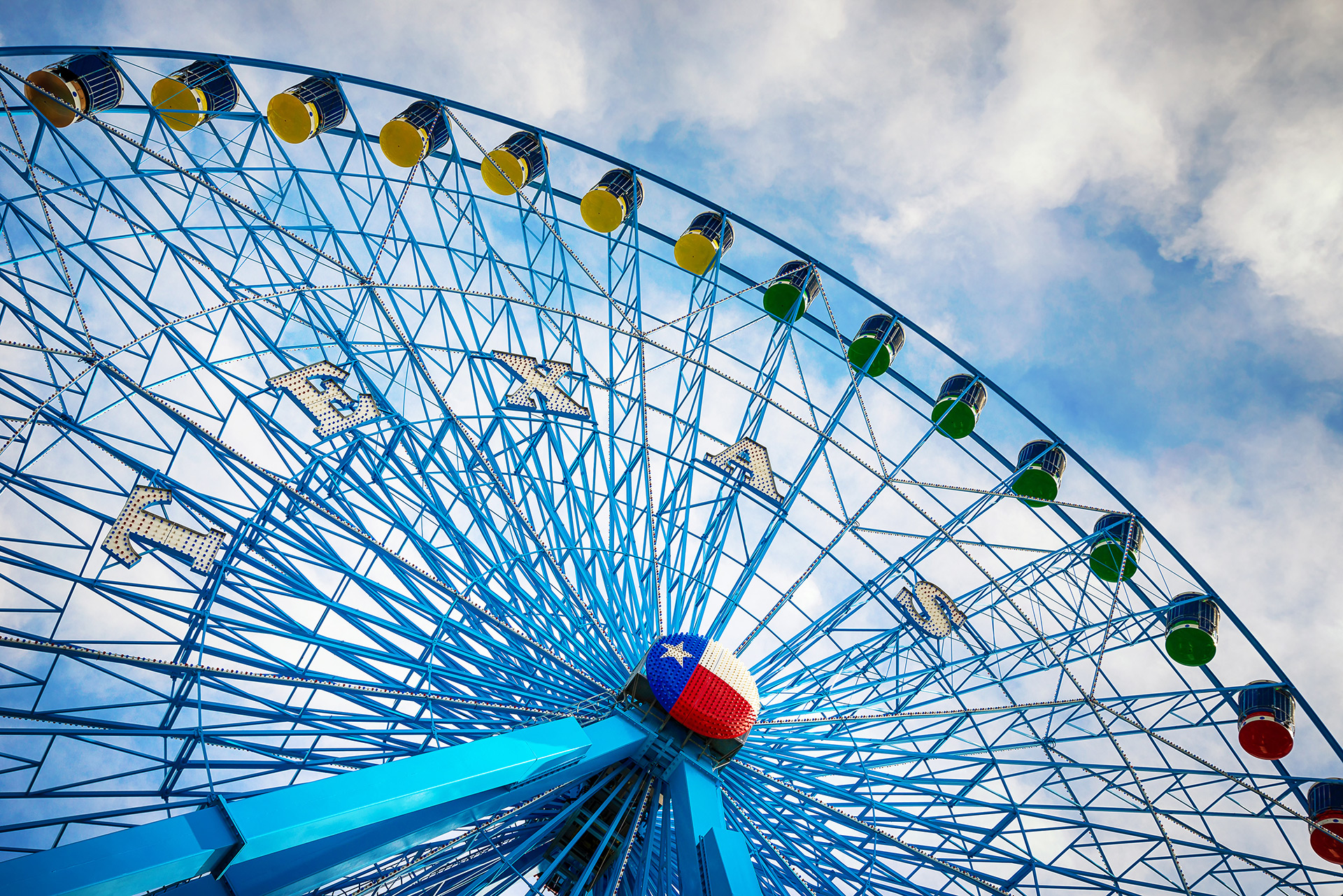 State Fair of Texas – Dallas, TX
Texas Star is a Ferris wheel at Fair Park in Dallas, Texas, where it operates during the annual State Fair of Texas and is the most popular ride. It has an overall height of 216 feet (65.8 m) and was the tallest Ferris wheel in North America from 1985-2013. It can carry up to 264 passengers in its 44 gondolas. The view is one of the things that entice people to ride on it.
Colors speak louder than words

Cattle Drive – Fort Worth Stockyards
The Texas Longhorn and the American cowboy are two of the most enduring symbols of the Old West. They're a big reason why Fort Worth earned the nickname "Cowtown." And they formed the core of the great cattle drives of the late nineteenth century.
When you reduce life to black and white, you never see rainbows

Cattle Drive – Fort Worth Stockyards
The Old West comes to life before your eyes during the world's only cattle drive presented by the Fort Worth Herd. Real Texas cowhands drive a herd of Texas Longhorns down East Exchange Avenue in the Stockyards National Historic District twice every day.
You have to color outside the lines if you want to make your life a masterpiece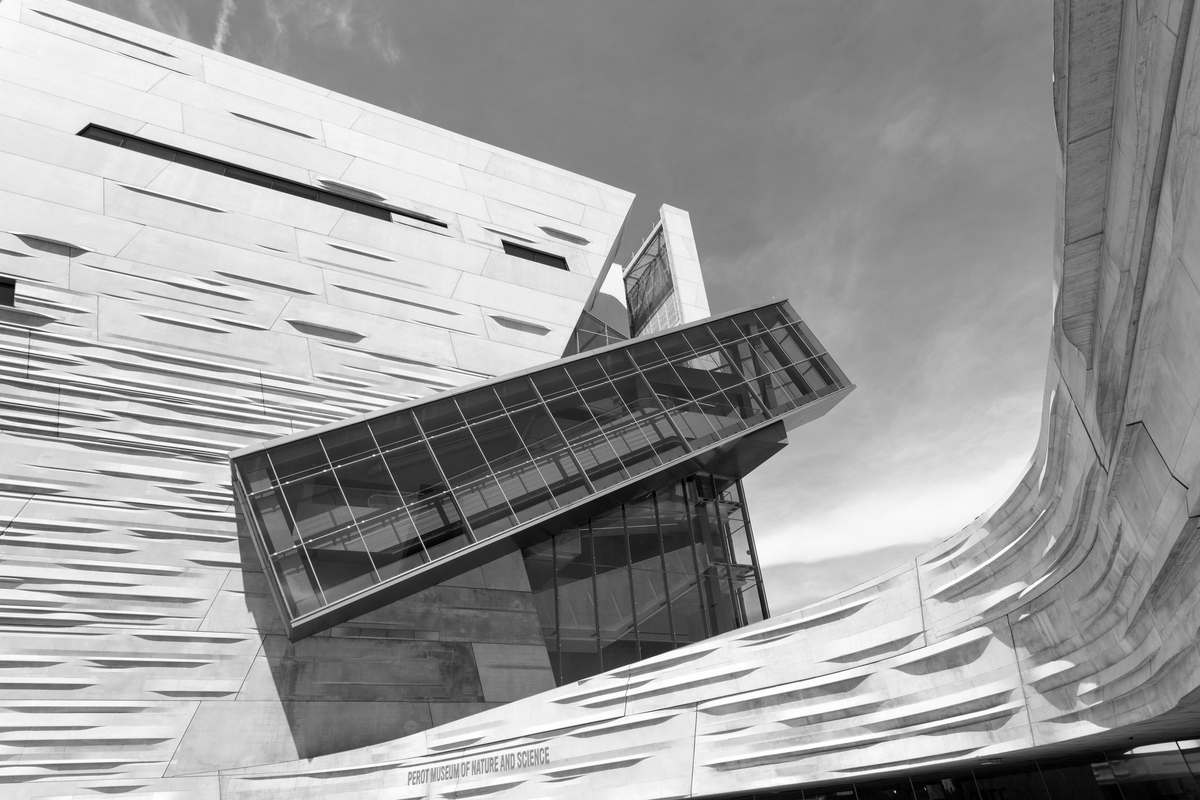 Good art inspires, great design motivates
Designed by Pritzker Architecture Prize Laureate Thom Mayne, the Perot Museum's building has been called "the boldest piece" of modern architectureto hit Dallas" by the
Dallas Morning News. The buildling uses creative design techniques to create a unique and sustainable Dallas icon.
Perot Museum - Dallas, TX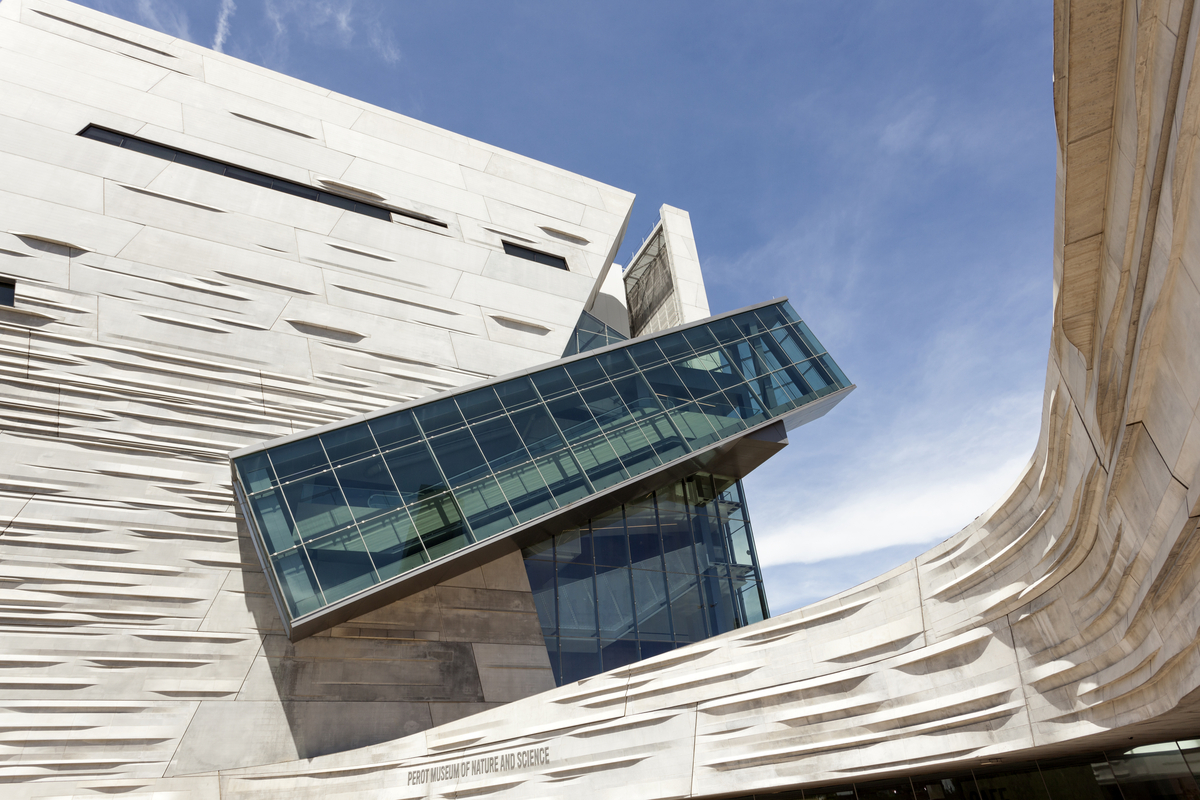 Devoted to spreading public awareness of the natural world, the perot museum uses cutting-edge technology and multimedia exhibitions to bring a little excitements to potentially stodgy disciplines like physics, biology and chemistry.
We've forever been enchanted and moved by the power of color
Perot Museum - Dallas, TX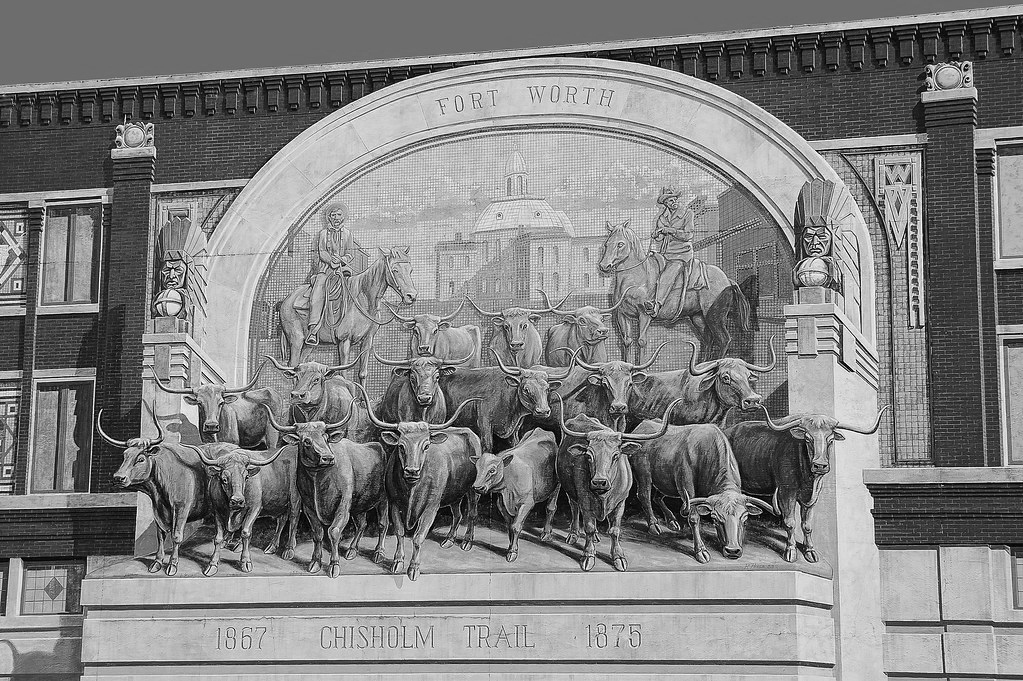 Chisholm Trail Mural – Fort Worth, TX
Downtown Fort Worth's most iconic public art, the Chisholm Trail Mural serves as a reminder of Fort Worth's rich cultural roots. This three-story Richard Haas trompe l'oeil mural spans the 1908 Jett Building's southern facade in Sundance Square. The 1988 mural commemorates the Fort Worth segment of The Chisholm Trail cattle drives of 1867-1875.
There's a reason we don't see the world in black and white.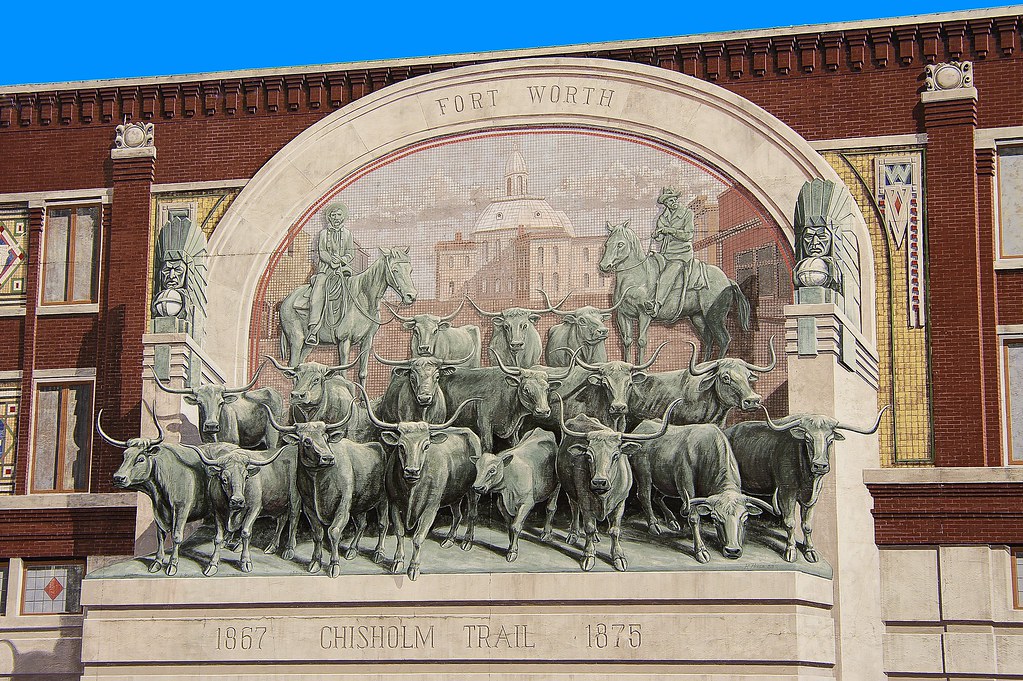 Chisholm Trail Mural – Fort Worth, TX
The Chisholm Trail building has been renovated to varying degrees throughout its history, with a significant renovation in 1985 that included the addition of Richard Haas' Chisolm Trail Mural. The mural attracts many tourists to Downtown Fort Worth and is arguably the most recognized and photographed building downtown, having served as backdrop for national broadcasts by ESPN for the 2011 Superbowl and 2014 Final Four.
Life is art. Live yours in color.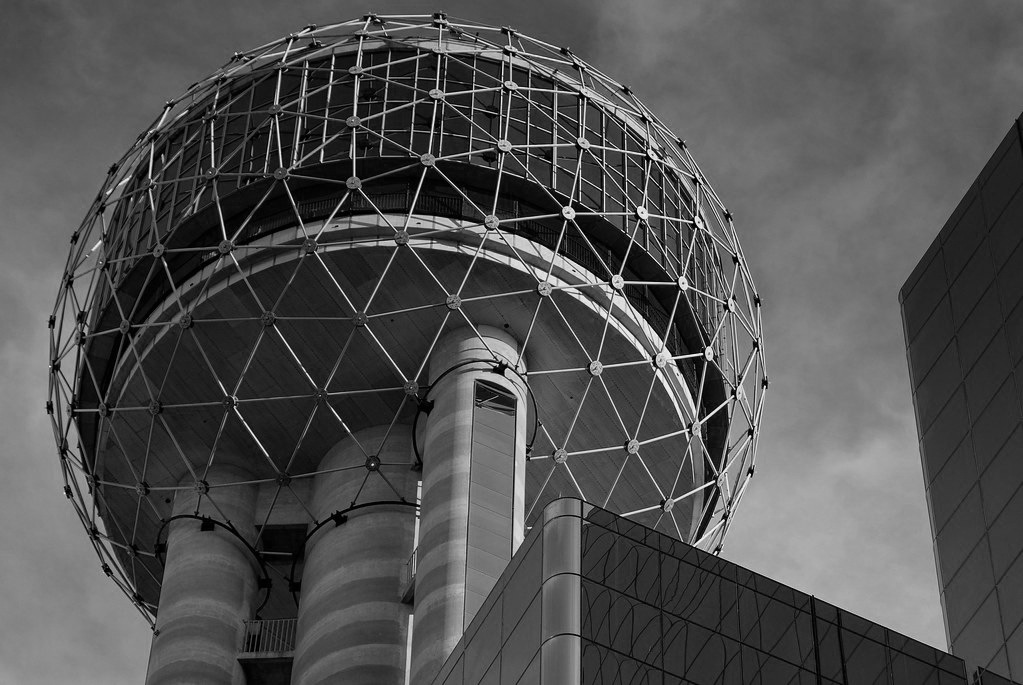 Reunion Tower – Dallas, TX
Reunion Tower, also known locally as "The Ball," was completed on February 2, 1978, along with the Hyatt Regency Dallas at Reunion, as part of an urban redevelopment project that also renovated the historic Union Station, which today services Amtrak, Dallas Area Rapid Transit, and the Trinity Railway Express to Dallas/Fort Worth International Airport and Fort Worth.
Great communication begins with connection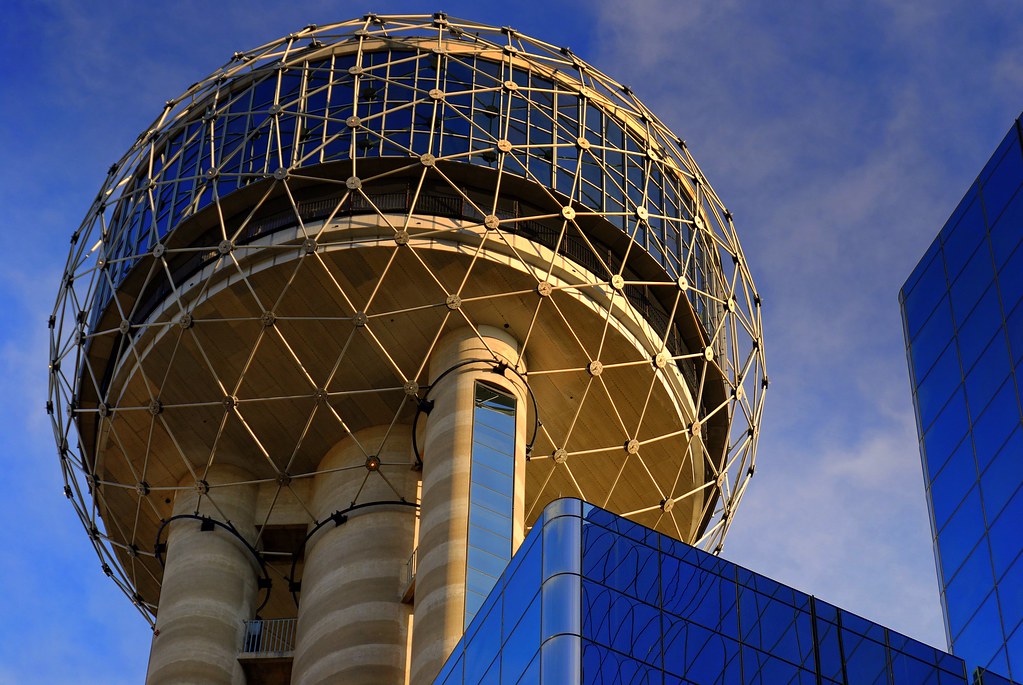 Reunion Tower – Dallas, TX
Reunion Tower is a 561 ft (171 m) observation tower in Dallas, Texas and one of the city's most recognizable landmarks. The tower is part of the Hyatt Regency Hotel complex, and is the city's 15th tallest building. A free-standing structure until the construction of an addition to the Hyatt Regency Dallas in 1998, the tower was designed by architectural firm Welton Becket & Associates.
Art is not what you see, but what you make others see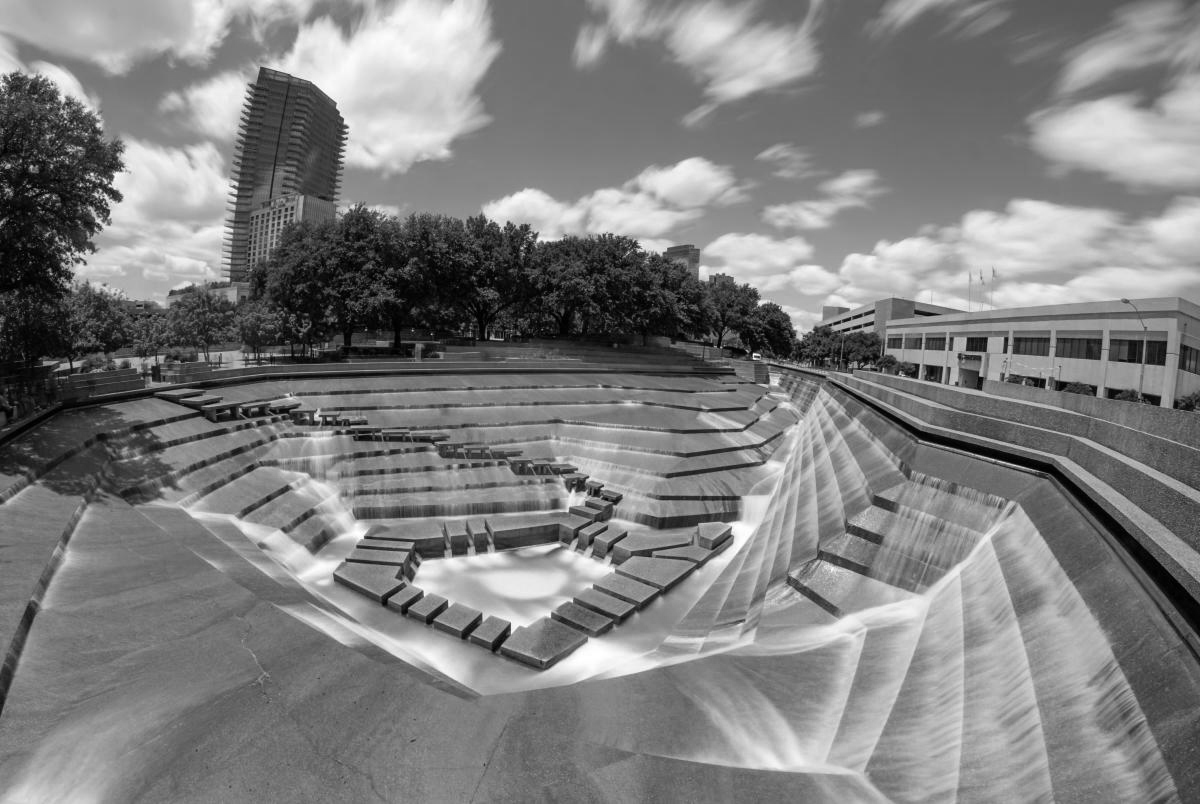 Fort Worth Water Gardens – Fort Worth, TX
The Fort Worth Water Gardens is a beautiful and refreshing oasis adjacent to the Fort Worth Convention Center. Designed by Philip Johnson, the Fort Worth Water Gardens is an architectural and engineering marvel to be enjoyed any time of the year. Visitors can experience a variety of water features as they wander through this relaxing urban park.
Color does not add a pleasant quality to design, it reinforces it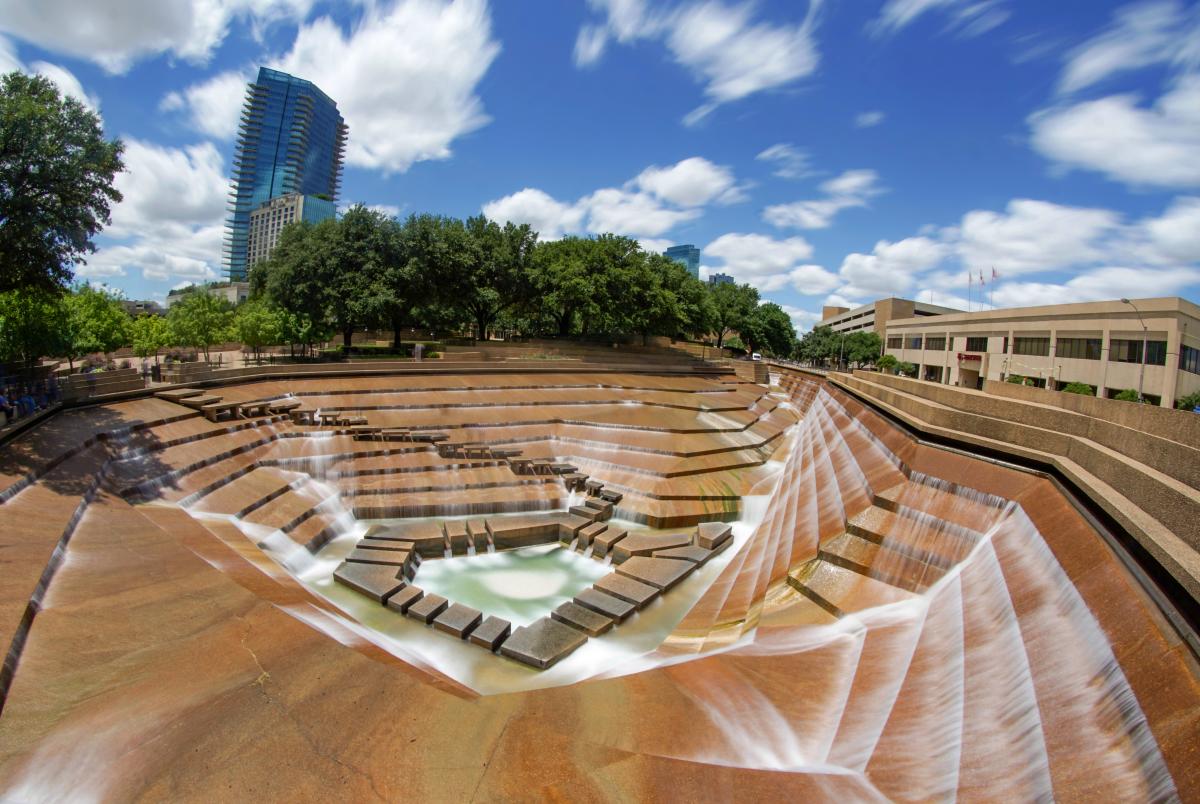 Fort Worth Water Gardens – Fort Worth, TX
The centerpiece of the Water Gardens is the Active Pool, where thousands of gallons of water cascades down a 38-foot series of steps and platforms into a vortex. If it appears like a sci-fi landscape, you're not far off, as it was used in a scene in the 1976 film Logan's Run.
As the sun colors flowers, so does art color life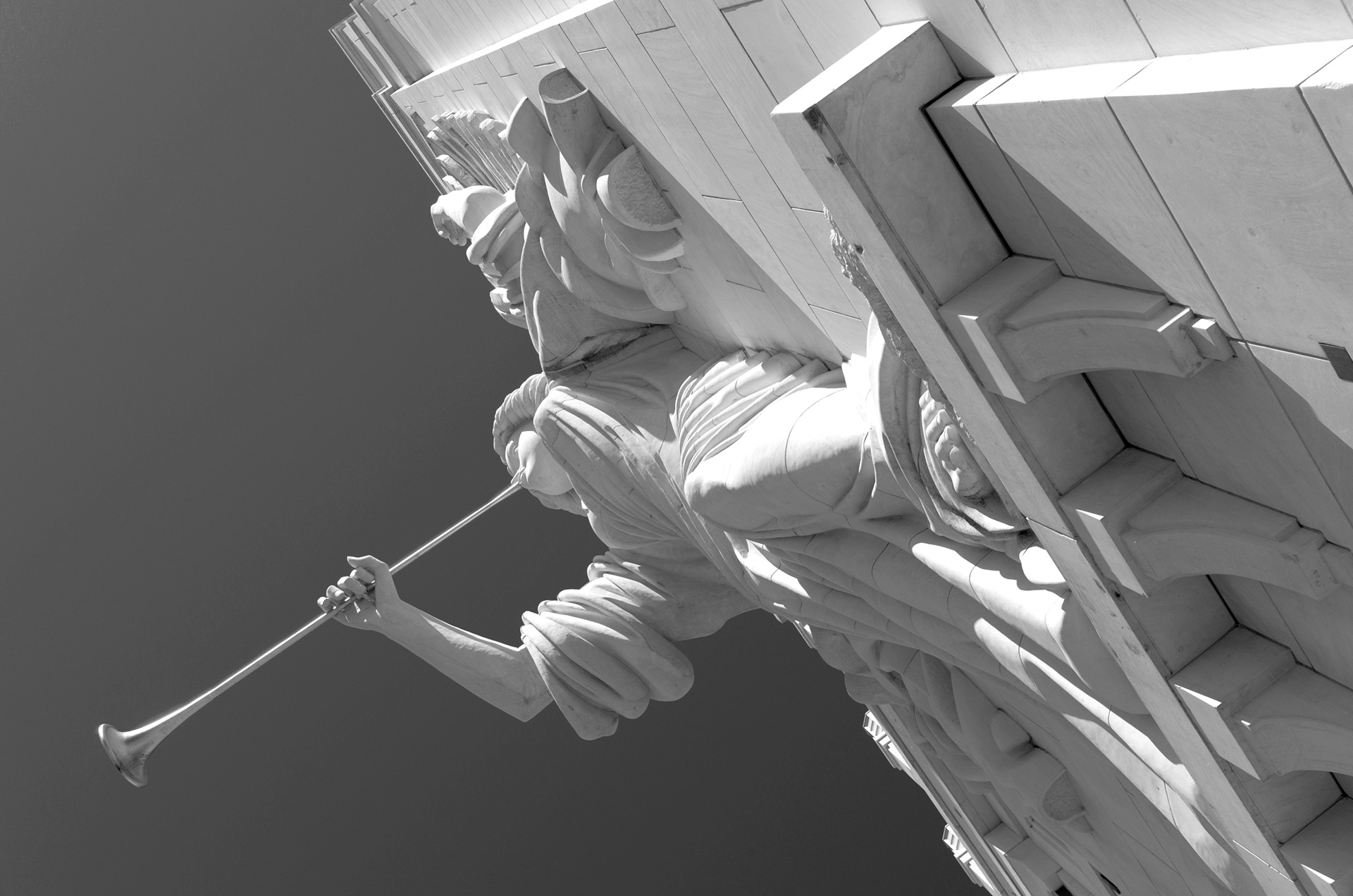 Bass Hall – Fort Worth, TX
Any visitor to Downtown Fort Worth is sure to notice Bass Performance Hall. The hall is home to the city's leading performing arts organizations, including the Fort Worth Symphony Orchestra, Texas Ballet Theatre, the Fort Worth Opera, Cliburn Concerts and the Van Cliburn International Piano Competition.
Art washes away from the soul the dust of everyday life
Bass Hall – Fort Worth, TX
Two 48-foot tall angels, sculpted from Texas limestone by Marton Varo, grace the Grand Facade. The angels have now become preeminent cultural icons in the North Texas area. The Hall is renowned for its superb acoustics, exceptional sight lines and ambience on level with the great halls of the world.
Sometimes all you need is a little splash of color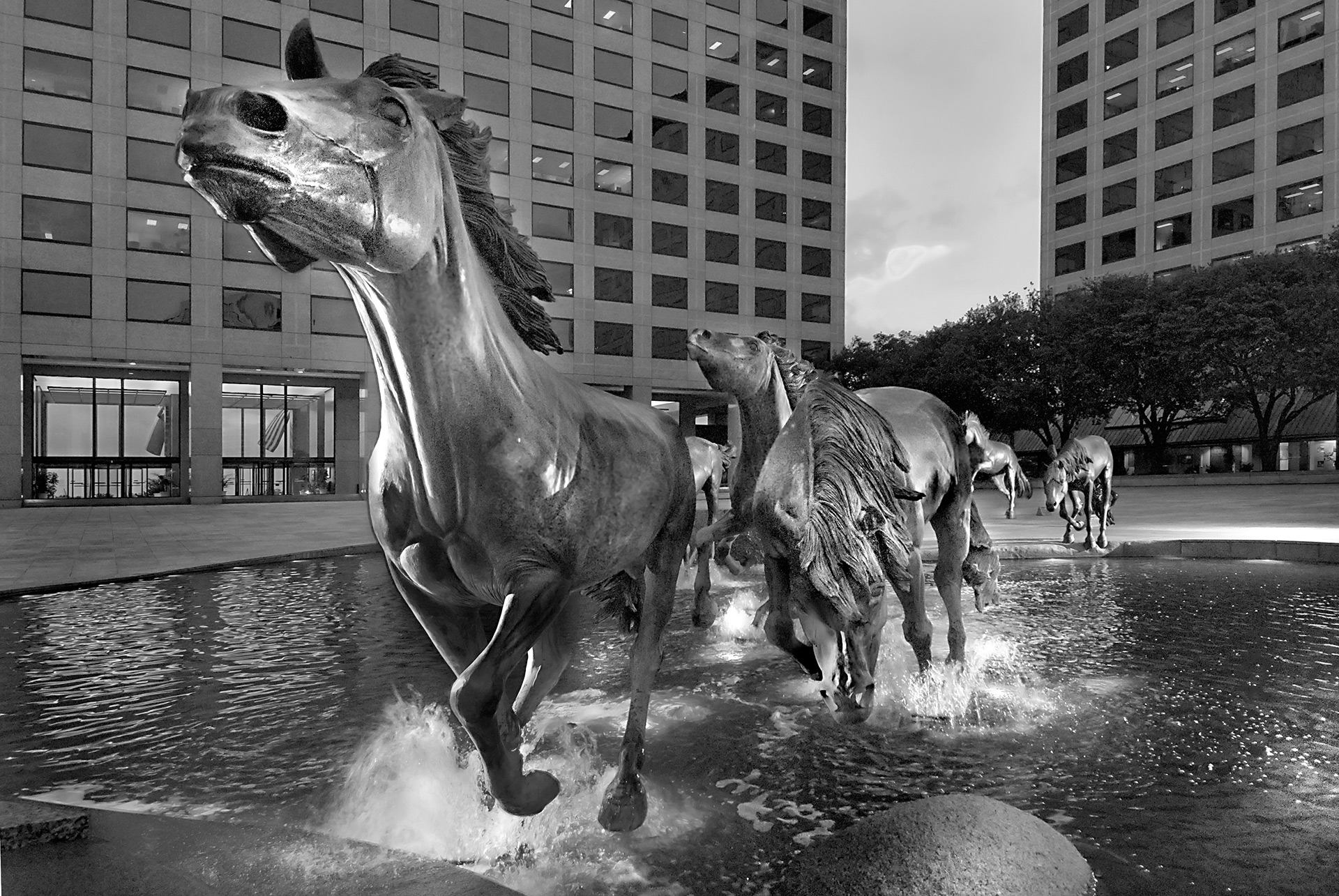 Mustangs Statue – Las Colinas, TX
The Mustangs of Las Colinas is a breathtakingly realistic bronze sculpture of nine wild mustangs galloping across a granite stream. Tourists from around the world come to view the impressive, larger-than-life depiction that serves as the centerpiece of Williams Square, a stark, pink granite plaza in the Las Colinas Urban Center.
The world of reality has limits, the world of imagination is boundless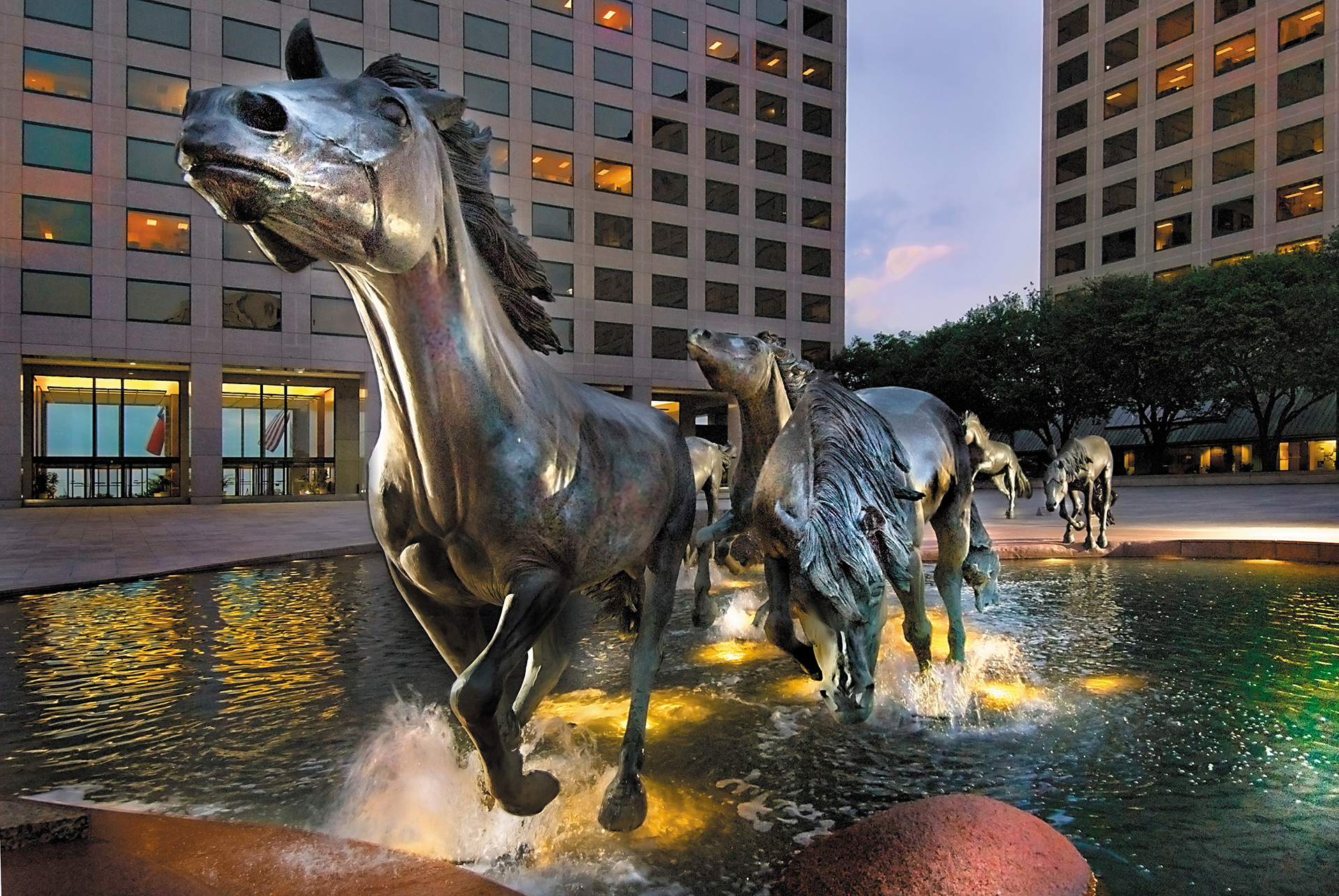 Mustangs Statue – Las Colinas, TX
The sculpture commemorates the wild mustangs that were historically important inhabitants of much of Texas. The horses are intended to represent the drive, initiative and unfettered lifestyle that were fundamental to the state in its pioneer days.
Colors speak louder than words

What Our Clients are Saying About Us
AC Printing offer great customer service, you can always tell through the phone that they are smiling. Also the arrival time and quality of work is superb. They have been AWESOME!!! I love the staff, their promptness and quality of service which has been exemplified through this rough time of COVID. Keep up the exceptional work.
I want to thank you ALL for your amazing customer service over the last few months. I know we're throwing a lot of random questions and projects your way – some at the very last minute – and you have been so patient and helpful throughout each step. BIG THANKS for remaining our anchor through the storms of COVID-19 publication changes and requests.
We truly appreciate the partnership we have had. You have done a great job and have always been willing to work with us to ensure we are 100% satisfied.
We value our partnership and your support in everything you do.
You take care of business the right way.
We really do appreciate everything AC Printing does to support us. We value our business relationship.
AC has always done what they said they would do. Great quality, great price, on time.
A One-Stop Print Shop
A One-Stop Print Shop
We've got you covered from start to finish(ing) and beyond. Send us your artwork or our graphic designers can handle the creative tasks for you. Our prepress department will expertly prepare your files so they look their best. We have a wide variety of offset, digital and web printing presses operated by pressmen with decades of experience. The operators in our full-service bindery will put the finishing touches on your project with precise and accurate binding, folding and finishing. We offer mailing services to get your message out in your audience's hands quickly and can fulfill, pack and ship your jobs so that they are delivered on-time and in good condition.